Lois A. Albright is a founding shareholder in Albright Kittell PC, along with her husband, Christopher M. Kittell, and has practiced law in Tillamook, Oregon for over 40 years.  Lois is well-versed in many areas of the law, but primarily focuses on family law (including divorce, modifications, domestic partnerships, prenuptial agreements and adoptions), guardianships and conservatorships, elder law, real estate transactions and disputes (easements,  boundary line disputes, etc.), Lois also represents a number of special districts (sewer, water and drainage districts).
Lois is active in the community and serves on the YMCA Endowment Committee, is a past President of the Tillamook County YMCA and the Tillamook County YMCA Foundation, a founder and past Chairman of the Tillamook Bay Child Care Center, a past President of the Tillamook County Bar Association and has been a Eucharistic minister at Sacred Heart Parish. Lois has also served as Chairperson of the local Oregon State Bar Ethics committee and has served for many years as the Chairman of the Tillamook Bar Association Scholarship Committee.
Born and raised in Wisconsin, Lois moved to Oregon to attend Lewis & Clark Law School (also known as Northwestern School of Law).  Lois married Christopher Kittell in 1978. Lois and Christopher spent several years as commercial salmon fishermen based in Pacific City, Oregon before settling down as full-time attorneys in Tillamook County. Lois and Christopher have three grown children and two dogs, including Buddy (aka "Boss") and Trask, which Chris believes is the very best dog in the world, who comprise our canine comfort support staff team at Albright Kittell PC. In her free time, Lois loves to travel with her husband, have family time with their children and seven grandchildren, read, swim and assist in community projects.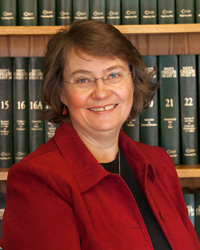 Primary Practice Areas
Bar Admissions
Oregon
Education
University of Wisconsin, B.A. (1974) in history
Lewis & Clark Law School (also Known as Northwestern School of Law), J.D. (1977)